I have been a joiner for over 20 years and I enjoy my work more and more as the years go by. My father was a joiner and my grandfather was an architect so I have always had a passion for good joinery and architecture and I have a good interest in the design and building of old properties along with all the finishing work that is done inside and outside of them. Having grown up in a Victorian house in Enfield Town and having both sets of grandparents live in Victorian houses in crouch end and on the Haringey Ladder it makes these kind of properties feel like part of my family history and a big part of London's living culture past and present.
Now common practice is to build houses/flats as small and as cheap as possible with low ceilings, small plastic windows and four plain walls. They certainly did things better in previous years building big houses with high ceilings, elegant timber sash windows and many decorative features. This is why I enjoy my work so much as it's mostly on nice big older properties where I can make a big improvement to the building whilst still keeping the original look and also adding value.
I honestly believe that with my passion and the staff I have working for me I can do the work I am offering better than anyone else. I treat every property that I work in as if it was my own and do the work the way I would want it done in my own house.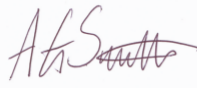 Adam Smith